AVAILABLE NOW!!! Turning Guilt Trips into Joy Rides by Shirley Brosius, Janine Boyer, and Kim Messinger
Women today are busy, stressed, and guilt-ridden, yet they long to develop their spiritual sides. Turning Guilt Trips into Joy Rides offers inspirational thoughts based on scripture–brief enough to be read during a television commercial, yet insightful enough to open your eyes to the grace of God on days you change diapers and/or lead corporate meetings. Each reading suggests a "Guilt Trip to Avoid" and ends with a way to "Take the Joy Ride." The book includes six months of daily readings so that you may establish a habit of connecting with God. Readings are listed under letters of the acronym G-R-A-C-E, representing God, Relationships, Acceptance, Challenges, and Emotions.
Softcover ISBN: 978-0-9753934-1-3
$20 – Includes sales tax and shipping and handling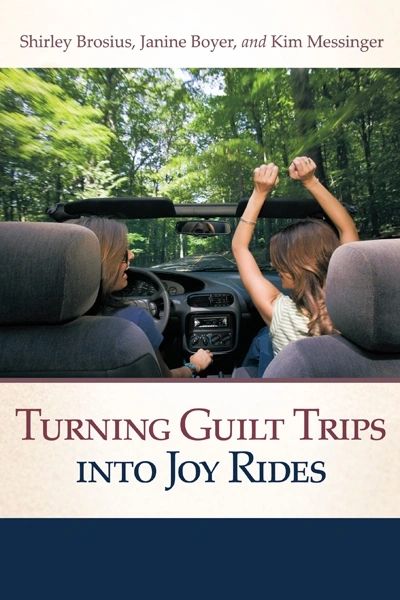 Also available-- Sisterhood of Faith: 365 Life-Changing Stories About Women Who Made a Difference by Shirley Brosius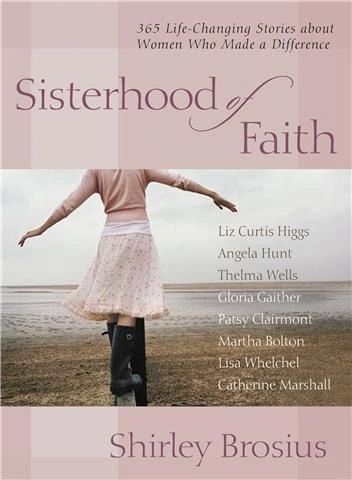 The forces that bind woman to woman, sister to sister, and friend to friend are among the most powerful in the world. Add to that the strength of faith, and you have a union that transcends all earthly holds. That unique bond is the sisterhood of faith.
The women whose stories are told in this book are the kind of women who wave a hand of dismissal at the obstacles in their paths. The kind who are unstoppable in their mission, stubborn in their resilience. They are women just like you. Women whose lives make a difference because they trusted in their God as they lived their lives in service to Him–women who belong to the sisterhood of faith. Each daily devotion features an inspirational sister of faith. In addition to Her Story, you'll find Her Service, Her Message, and My Response.
Meet women like:
Patsy Clairmont • Ruth Graham Bell • Joni Eareckson Tada
$25 – Includes sales tax and shipping and handling